Frequently Asked Questions are listed below, I hope this helps. If you need more information please don't hesitate to contact me!
How much is a session?
A $200 retainer is required to book your session. This covers the session date and time, a pre-session consultation, full editing of each image in your gallery, and an ordering appointment. You will decide on which prints and products you would like to purchase at your ordering appointment. Most clients invest between $1500 – $3500 per session on wall art, keepsakes, gifts, and family heirlooms. Please contact me for more information.
What is an ordering appointment?
This is the most exciting part of the whole process! 2-3 weeks after your session, I reveal your gallery in a slideshow and you get to see all of my samples. You will choose your favorite images to go into albums and wall art for your home. Extended family is always welcome as well. This is when you place your order and make your final payment as wel
What do we wear?
This is the fun part! We will discuss all of this at your pre-session consultation. I will help you every step of the way. If you just want me to choose the outfits, I'm happy to do that as well. Hair and Makeup options are available also.
Do you deliver every image from the session?
I only edit and deliver the best images from your session. If I capture 75 images, and 15 of them are of the same pose, then I will choose the best one from that setting and make sure it is edited and perfect for your gallery. I guarantee 25-30 images; however, if we get 50 amazing images, they will be in your gallery for sure.
Can I purchase the digital files ?
Of course you can.
Do you offer Mini Sessions?
I do from time to time. Bluebonnets are always a favorite.
Can I choose the location?
I am always open to new suggestions; however, I shoot with the sun either rising or setting, so locations and the direction of the sun are both very important. If you love what you see on my website, trust me on my favorite locations and you will love your images. I am located in Spring, TX so most of the locations I use are no more than 30 minutes from Spring. Newborn Sessions are either at my studio in Spring or at your home for a Lifestyle session.
Can I bring my Mom or extended family to my session?
Yes! I actually recommend this., especially if this is your newborn session and you have younger children. Extended family is welcome to attend the ordering appointment as well.
What type of camera and lenses do you have?
I shoot with a Nikon D750. I love it so much that I now have 2. One is a backup camera. I also have a Sigma Art 35 1.4 (I use this 99.9% of the time), a Nikon 50 1.4 (which I LOVE), and a Tamaron 70-200 2.8 (I use this mostly for maternity sessions.) I prefer to shoot in natural light; however, do use my Paul Bluff Einstein for newborn sessions.
What do you use to edit the images?
I use Adobe Creative Cloud: Lightroom & Photoshop.
Did you go to school for photography?
I went to Texas Tech University and graduated with a Bachelor of Arts Degree in Advertising, Marketing and Technical Communication. I have taken a number of photography classes over the years, worked with Photography Mentors, and continue to take online classes and retreats every year.
Do you teach photographers?
Yes! I offer a class "How to take better Pictures of their kids" with their DSLR as well as private mentoring.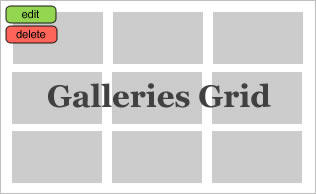 I hope these frequently asked questions help! Again, please don't hesitate to contact me if you have any other questions.
Lots of Love!
~Shannon
---
Contact me here to book your session
Are you looking for a Newborn Photographer in Houston? Choosing a photographer can be quite overwhelming. There are a number of great photographers in greater Houston area. I have put together a helpful guide in what to look for and how to choose the photographer for you and your family. Take a Peek Here for lots of helpful info in finding the right photographer for you!
---
Last But Not Least: visit My Instagram Page